Working hard and playing hard – without ever leaving the office
Doorways has always prided itself on being an extraordinary place to work with industry-leading benefits and an employee-first mentality. We have now taken that to the next level with the opening of our employee lounge and fitness gym.
Our employees work hard and are dedicated to our mission and our customers.  While hard work is a good thing, it is not the only thing. Sometimes you just need to step away for your own mental and physical wellness.
To that end, we just completed our most recent expansion at our flagship facility in Denver. Among the new amenities for our team members:
A state-of-the-art fitness room.  No need for expensive gym memberships when you work here. Treadmills, elliptical machines, a rowing machine, Peloton bikes and a multi-gym allow you to sweat it out, relieve that stress and maintain your physical health.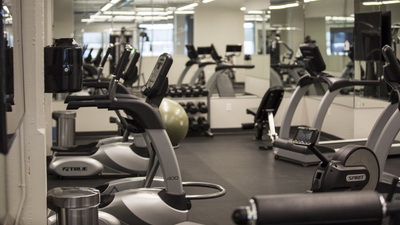 Gathering space. Work is a social environment that leads to friendships and for us, our extended families. Take a break from work and enjoy lunch or a cup of coffee with your coworkers. When you're hungry, grab a fresh meal from our market and watch a bit of TV.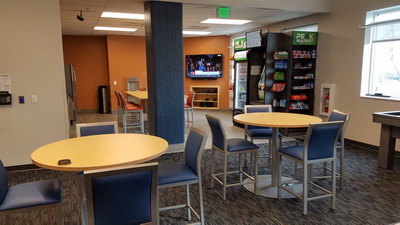 Recreation room. Want to play a game?  Doorways employees can and do! Our rec room gives them an opportunity to take a break and just have some fun. Challenge a coworker to a game of pool or perhaps ping pong. Bubble hockey is always fun and entertaining while shuffleboard provides a lower key type of recreation. Are you a gamer? How about Call of Duty or Madden NFL? Play those and more on a monstrous TV.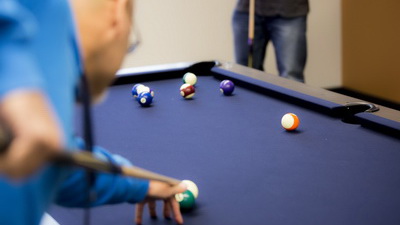 Make no mistake, our employees work hard to ensure our customers have the products and services they need, when they need them. We would not have become the Rocky Mountain region's largest supplier of all components of the architectural door opening without doing that.
However, that hard work deserves to be rewarded and will help ensure our employees are happy and healthy – a benefit our customers will see on their end as well.
Looking for a career with this unique company? Learn more here.